NBubbly Brown Sugar would not be possible without the talented and dedicated individuals that felt drawn to this project. We thought it was time that you got to know each of them as we continue this journey, to bringing one of the most romantic web series about the law of attraction, to the big screen.
We are kicking off this series with one of my favorite people in the world. The one and only, Rachelle Le Blanc. The way we met was divine but I'm going to save that story for another day. Today, I want to share her story! She worked on season 1 as our Production Manager, and as Tara who you will meet later in the season.  If you have any questions, reach out to Rachelle on Instagram. She's available and open to new opportunities.
Tell me about yourself.
I was born and raised In Willemstad, Curaçao. I am an only child  with supportive parents. I am family oriented, loyal and I love to help and inspire people. My Christian faith is what drives me and keeps me sane. Hmmm let's see what else, I looove American breakfast and seafood is my favorite type of food. I enjoy doing outdoor activities and water calms my spirit.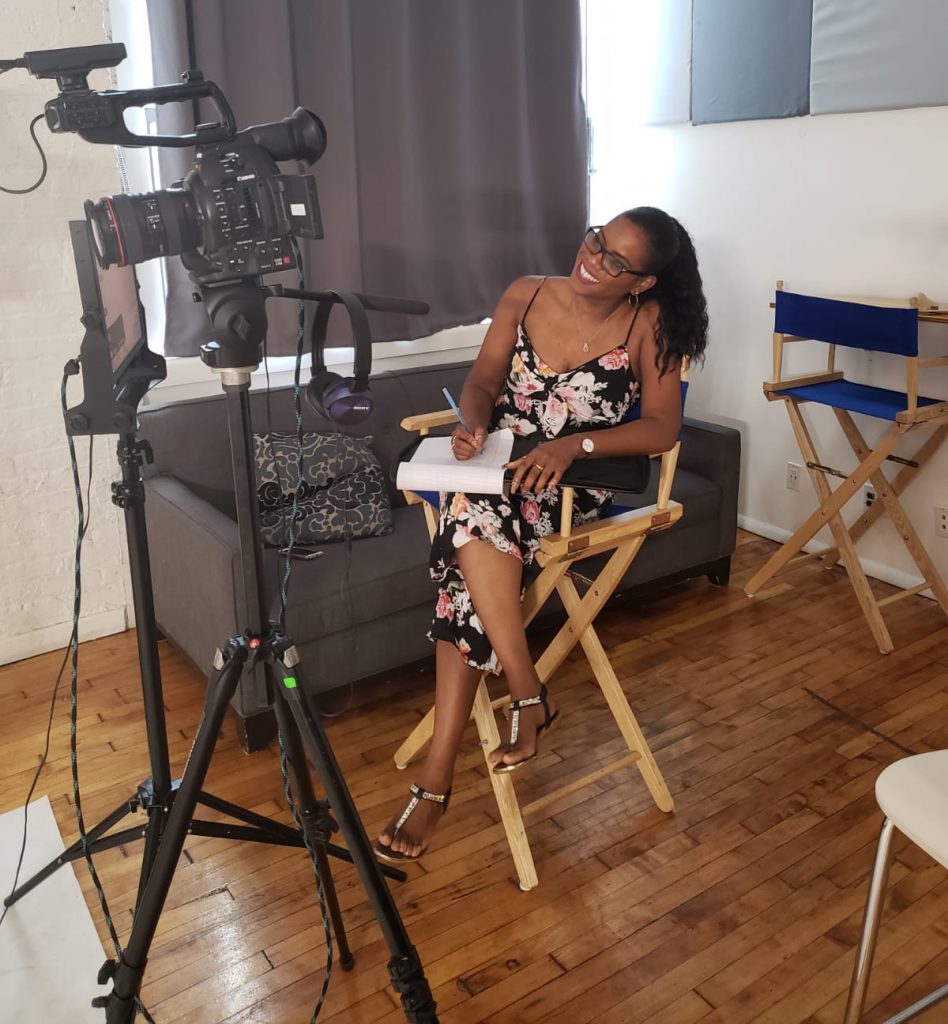 Living the life of a creative is not a path for the faint of heart. With that in mind, why do you feel drawn to be a storyteller/actor?
I am not too sure how to answer this question. I just feel like nothing else brings me the same amount of happiness and satisfaction. 
What do you love most about being a storyteller?
I love that I have the ability to help and inspire people by using my hobby and my talent.
How do you hope people will feel about your character?
I hope they won't think that she is a stuck up Christian young lady… lool. Because she isn't, she just has standards. Cool… Shirly Temple style standards.
What was your favorite memory while being on set?
There are soooo many moments! From Ty's crazy positions to figure out the lighting to Bacon's random funny comments… ugh I miss being with my family. Okay back to the question at hand, after we wrapped Bubbly and everyone left and we cleaned up everything, I saw Tamala crying (she was grateful to God). I gave her a few minutes and then Lavarro saw us and immediately became concerned. He asked what was wrong and we both answered… don't worry everything is okay. Navarro's eyes opened wide and replied, BUT YOU ARE CRYING! Looooolll Both Tamala and I burst out laughing. I am laughing just answering this question.
If you could summarize Bubbly Brown Sugar in three words, what would they be?
A MUST WATCH 
Why should people watch Bubbly Brown Sugar when it's released?
Because it's the right thing to do! lol.. No but seriously, Bubbly Brown Sugar is a beautiful love story that explores topics such as soulmates, trusting your instinct, true love and the power of manifestation. The series is not only entertaining but it will motivate you to be more in tune with yourself as a person to achieve all that you have set out.